CAN INNOVATION BE LEARNED?
---
Yes. You even have to.
Unfortunately, this does not usually happen in schools and universities. And even when it comes to lifelong learning, we unfortunately find far too few formats in this area. So it's time to unleash the topic of education and find out what's actually possible. There is still a lot that can be done.
New solutions and growth come from inspiration, creativity and change, combined with entrepreneurial thinking and action.
We impart this mindset and practical knowledge in various educational formats.
Our aim is to go beyond the mere transfer of knowledge and to create real, measurable and sustainable added value for our customers through individual recommendations for action and process support. We are not lecturers. We are entrepreneurs and businesswomen.
OUR SERVICES.
---
We expand the horizon.
Innovation through education
---
Our educational formats are aimed at companies, executives and those who want to become executives. Together we dive into the world of innovation – be it a training program for aspiring entrepreneurs, getting to know the startup ecosystem, the further education of executives or the future-oriented development of your company.
We don't have a standard program: Thanks to the diversity of our expert network, we tailor the focus and content of our formats to your individual needs and challenges.
Our expertise is not based on dry theory. We are entrepreneurs and know how you can put the results into practice and bring them to life.
Exploiting employee potential.
Learning to think like startups.
ENTREPRENEURSHIP EDUCATION
The Fast Track to Entrepreneurship.
Exploiting employee potential.
Learning to think like startups.
ENTREPRENEURSHIP EDUCATION
The Fast Track to Entrepreneurship.
LEARNING JOURNEYS.
---
Immerse and discover.
During a Learning Journey, participants embark together on a journey of discovery into the Berlin startup ecosystem. These journeys are as diverse as we are. Thanks to our huge network of experts, we can design programs on a wide range of topics and dive in at different depths. There is only one thing that all Learning Journeys have in common: the focus is on the entrepreneurial and innovative mindset.
Depending on your needs, we will design such an exciting program comprising interactive workshops and excursions, where you get to know inspiring founders and industry experts. Programs are for groups of 10 people or more and a duration of one to five days.
INTRAPRENEURSHIP.
---
Do you actually know what your employees know?
The wealth of ideas within the workforce is one of the most underestimated resources of all. With the aim of activating and strengthening companies' own innovative power, we conduct intrapreneurship programs, training the company's employees to become internal entrepreneurs.
To this end, intrapreneurs are provided with additional resources for their entrepreneurial activities alongside or during their regular working hours. Within this framework, the participants develop ideas for new products, scrutinize existing processes on the basis of real cases from the company and learn to dare new approaches.
Our objective view and the industry experience of the experts from our network enable us to jointly identify problems and future challenges of the company at an early stage. In turn, we provide the intrapreneurs with all the skills and breathe into them the entrepreneurial spirit they will need to master these (or many other) challenges.
EXECUTIVE EDUCATION.
---
Learning to think like startups.
Why are startups so fast? How do you work in an agile manner? What tools do young companies use to organize their processes? How do you lead collaboratively? We can help with all these questions! 
Progress comes from change and the identification of development potential. All too often we experience how entrenched corporate structures can hinder this progress. This leads, for example, to decision-making processes that take far too long, to promising projects being scrapped, or to inefficient work processes. The result is demotivation and stagnation. 
But we can counteract this. In workshops tailored specifically to the needs of the company, we further educate management levels and teams and provide a clear understanding of new, agile working methods.
ENTREPRENEURSHIP EDUCATION.
---
The Fast Track to Entrepreneurship.
Successfully founding and building up a company is something that has to be learned. This requires the right mindset on the one hand and practical know-how on the other. We impart both in the various formats of our training programs.
Entrepreneurial thinking and acting and the right mindset of the founders form the foundation of any successful startup. Our founder training supports you in developing and using the essential skills. For example, we deal with out-of-the-box thinking, proactivity and hands-on mentality, and the New Work Mindset.
A second component of our start-up training always focuses on practical know-how and implementing business ideas. Together we work step by step on topics such as market and competition analysis, product-market fit or go-to-market strategy.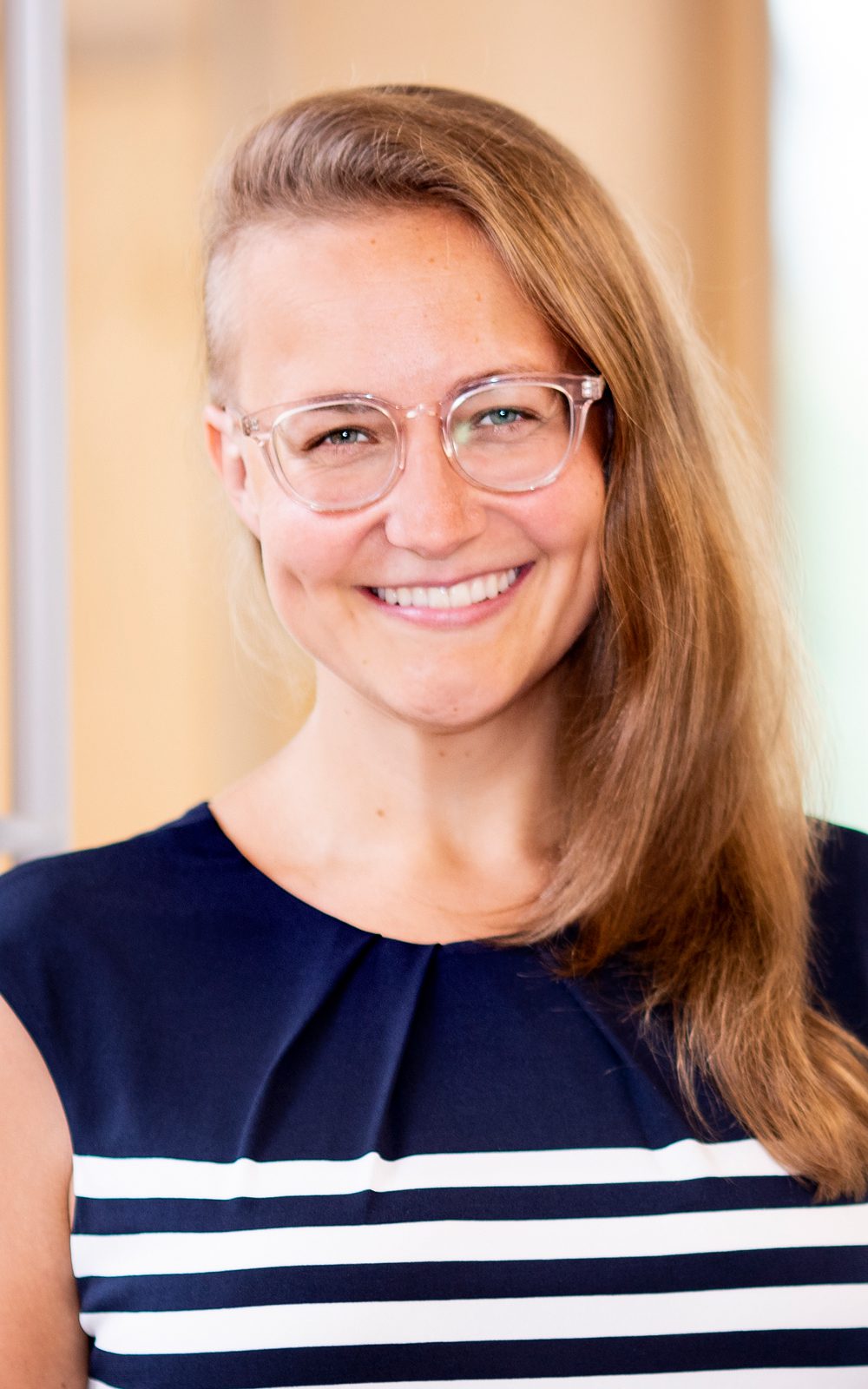 YOUR CONTACT ON
EDUCATION.
---
Maria Gross
Managing Director at GERMANTECH
We promote your entrepreneurial thinking and offer you support for your startup. Take part in our startup education and gain access to an extensive network of experts. We will be happy to advise you in detail about the benefits of our education programs.
LET'S INNOVATE!
---
No concrete idea yet? Then let's talk. We're bound to come up with something!